To wrap up the month of Mexican-themed posts, here are a bunch more sights from the state of Coahuila.
Don't forget to leave those weapons on the U.S. side.
My first glimpse of the streets of Piedras Negras.
Get your cheap drugs here!
Sombreros de caballeros! Buy yours now.
And then stop for a Tecate.
This statue in Piedras Negras points the way. To what, I'm not exactly sure.
One thing I discovered about Coahuila residents is that they're not shy about loading way too many passengers into vehicles. Here's an entire family of four out for a joyride on the moped!
And the entire soccer team in the back of a pickup.
The understated Coahuila license plate. Apparently, it's the "Land of the Dinosaurs." Who knew?
It was fun walking around the small town of Villa Union. Most of the businesses were closed since it was Sunday, but luckily, the one store that was open sold frozen ice cream treats.
My favorite house in town. Bright blue.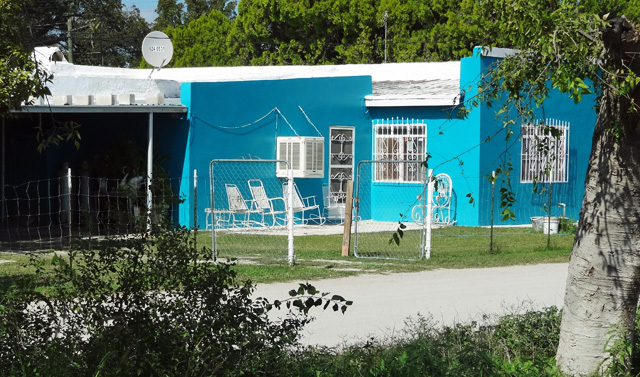 And my favorite piece of porch decor. Bienvenidos!
Here's the coolest business in town. Viva Pinatas!
Some of the other storefronts and buildings in town.
Stop in to the internet cafe.
Or grab some tacos.
Stop in to this store to buy some gringas. Don't ask me what "gringas" are when it comes to food. I have no idea.
Or get some fried chicken from Lili's! This place looked amazing.
Another shot from one of the Villa Union cemeteries.
Apparently there was an election this summer.
The service at the town church was loud.
A statue outside the local school.
More small-town character with the whole family's jeans on the clothesline.
There were lots of chickens running around in people's yards, along with the occasional cow or horse. And a few dwellings still had outhouses.
Watch out for the ants!
There's a Coke factory not far from the border. Real Coke, with actual sugar instead of high fructose corn syrup!
For those who prefer adult beverages, it's the Corona factory.
More sights from the Plaza de las Culturas.
While driving through the town of Allende, we got stuck behind some sort of community benefit walk.
One day in Coahuila was not enough. Hopefully I'll be able to return for a sequel sometime soon.